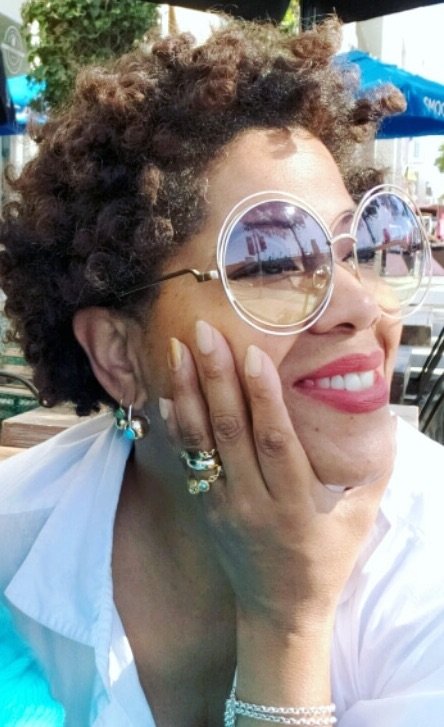 ABOUT THE DESIGNER
Jeanette Wright is the Chief Visionaire of Ruben Loves Me Designer Jewelry. Although earning a BFA in Graphic Communications, she is a self taught jewelry artist who applies her skills to body adornment, therefore making jewels that are tangible and accessible in precious metals, semi-precious and precious gemstones as well as other materials.
A native San Franciscan, Jeanette has designed jewelry for many years and is extremely passionate about the creative process. In fact, this passion borders on obsession at times. She brings a modern and often whimsical easy to wear approach to her designs taking cues from of course the universal symbol of love or the natural world. Delicate and recognizable motifs as well as strong and bold silhouettes are part of the collections Ruben Loves Me presents. Hope you enjoy the designs! 
OUR SOCIAL COMMITMENT
A portion of all sales from Ruben Loves Me is donated to charitable organizations with a special emphasis on the health and well-being of women and children and the arts community.
OUR CREATIVE PROCESS
Ruben Loves Me strives for original concepts in every aspect of the design process. Our jewelry is designed and produced domestically and internationally. Our dedication and commitment to bring you items selected from the finest gold, silver, crystals, gemstones and pearls is one beautiful goal our company looks forward to every single day.
OUR CRAFTSMANSHIP
At Ruben Loves Me we present our best wearable artwork to you. Ideas come very rapidly, however it is in the execution of these ideas that transform a good piece of art into an exquisite work of art. We agonize over every detail to ensure aesthetics, appeal and comfort reign supreme. The drape of a neckpiece, the fit, size and weight of an earring - these are the design challenges that are worked and reworked until we are more than satisfied with the end results.
OUR HORIZON
Season after season, Ruben Loves Me designs improve and evolve, our primary focus is to acquire the finest materials and implement them in innovative ways in order to produce the best quality and craftsmanship. We maintain our commitment to social concerns by reaching out to organizations in dire need. It is our goal to transgress the ordinary and move toward the extraordinary in order to keep our friends and customers delighted with the work that we do!!!